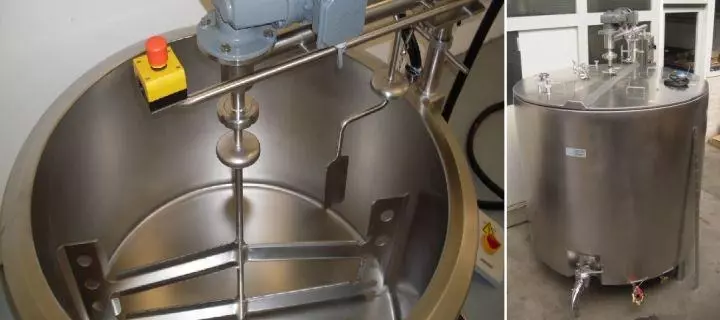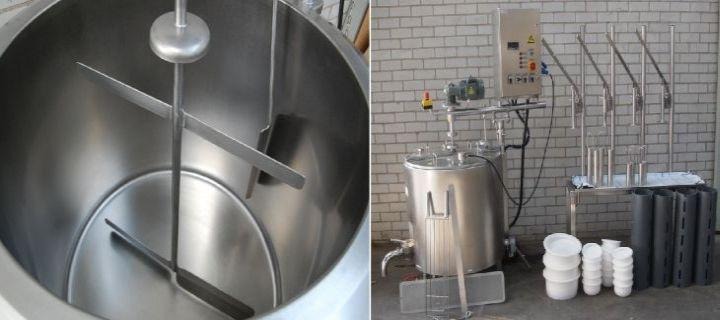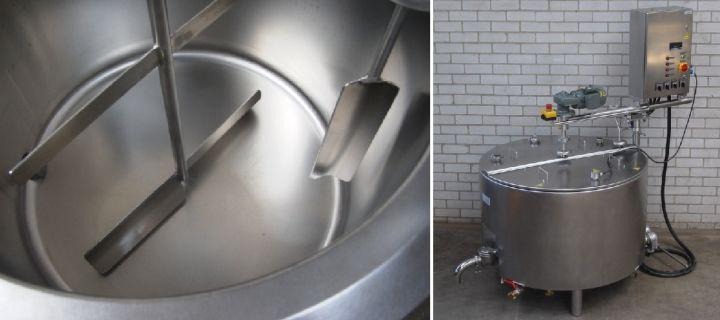 3A certified

Our pasteurizers / cheese vats are 3A certified. (click here for a copy of the certificate)
Specifications
Sizes from 26 to 800 gallons / 100 to 3,028 liters
All our vat pasteurizers are made of triple stainless steel walls with insulated jackets. Hot or cold water can circulate through a spray-pipe in the jacket of the vat. The vat pasteurizer can be delivered as a combination pasteurizer / cheese vat / yogurt fermentation vat.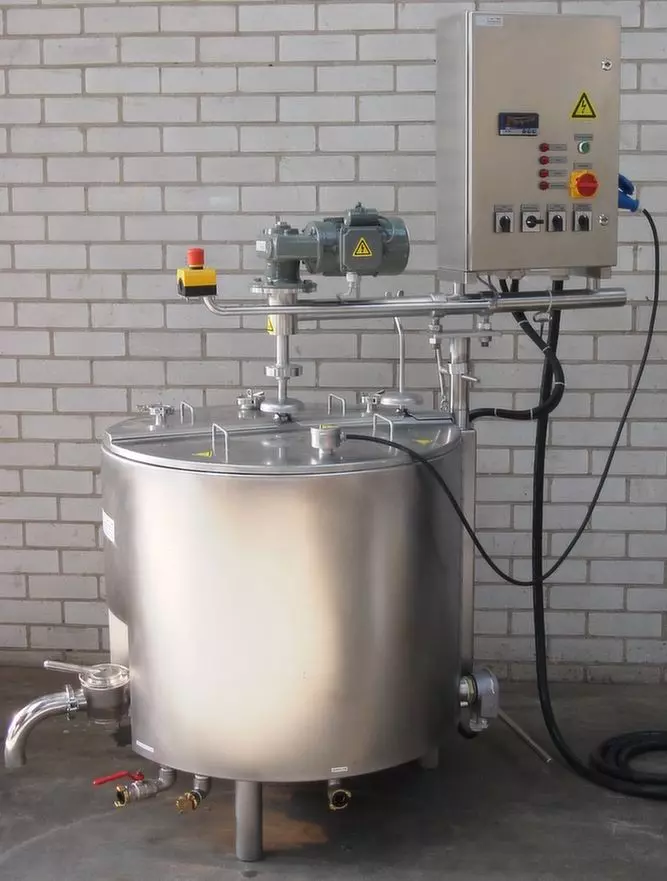 The pasteurizer is standard delivered with:
-Milk stirrer with baffle for effective stirring
– Measuring stick
– Speed control
– Mechanical tipping mechanism
– Leak detection plug valve 2″
– 3 Legs
– 2 Part lid
Control box with:
– Main Switch
– Motor on/off
– Motor Stirring / reverse (option)
– Temperature cooling/heating (option)
– Airspace heating (option)
– Emergency switch
Options:
– Manual curd cutting knife
– Speed control
– Digital thermostat with outlets 110/220V
– Pneumatic tipping mechanism
– Airspace heating element or electric steam heater
– Airspace controller
– Closed coupled leak detection outlet valve 3″
– Built-in electrical heating elements
– Dry curd stirrer
– Bracket for Anderson thermometer to use in vat without lids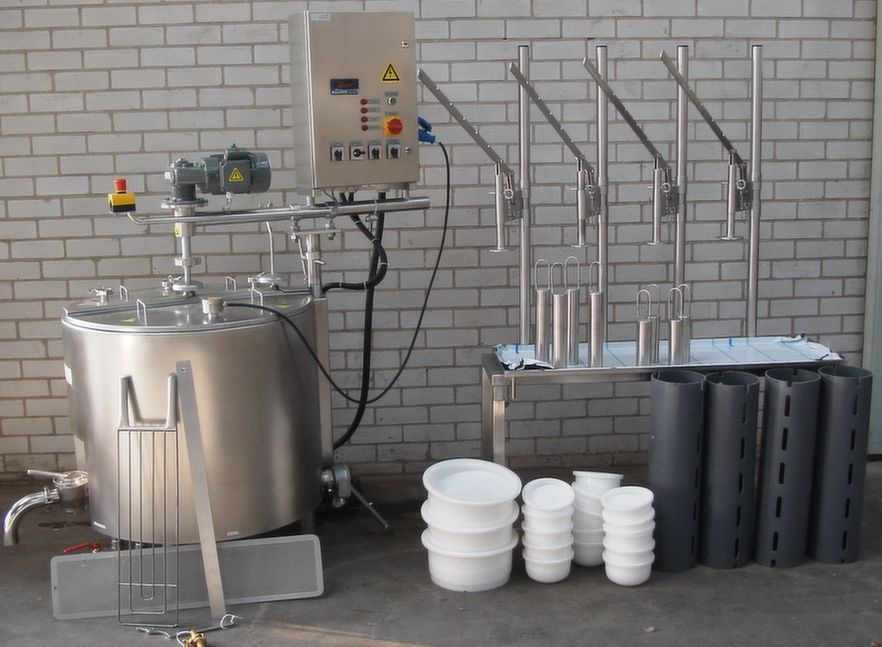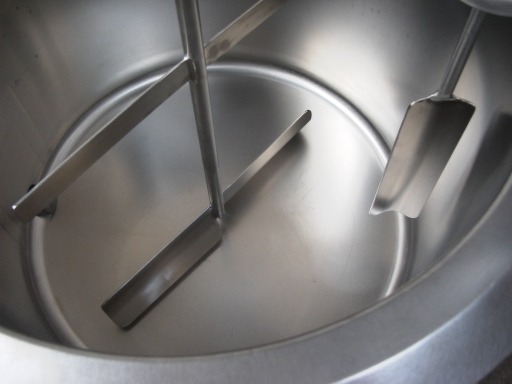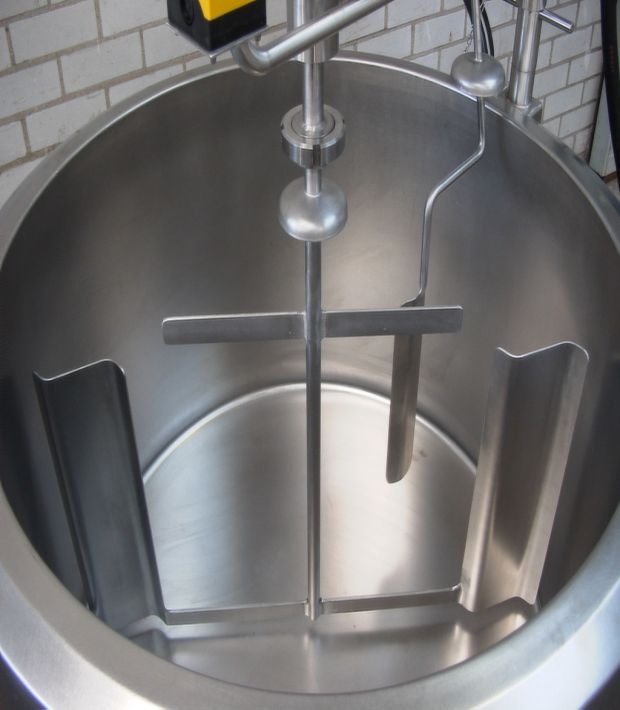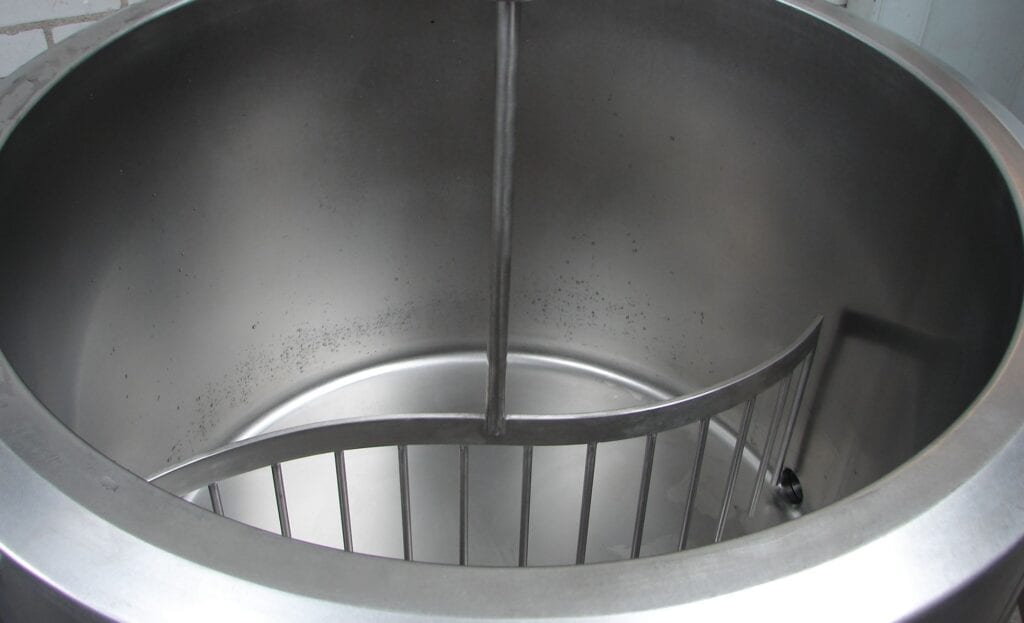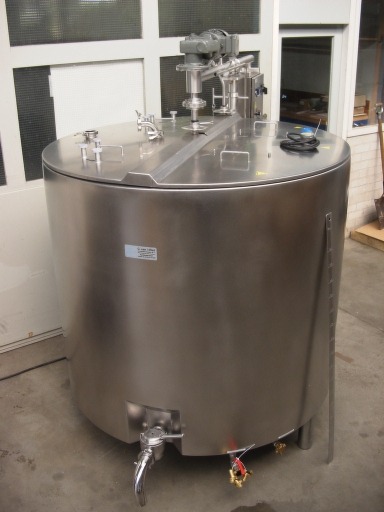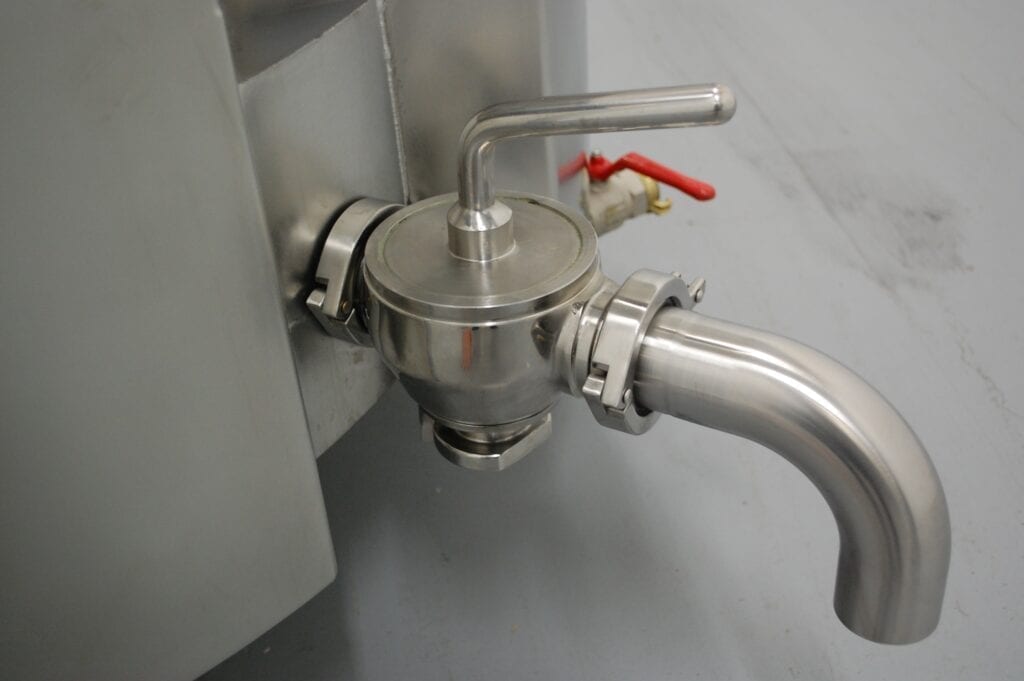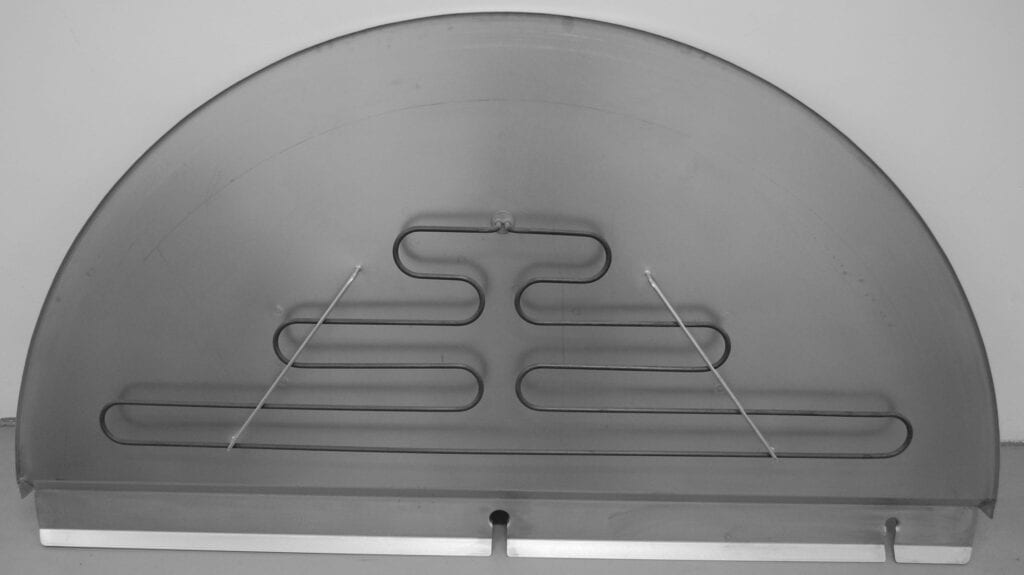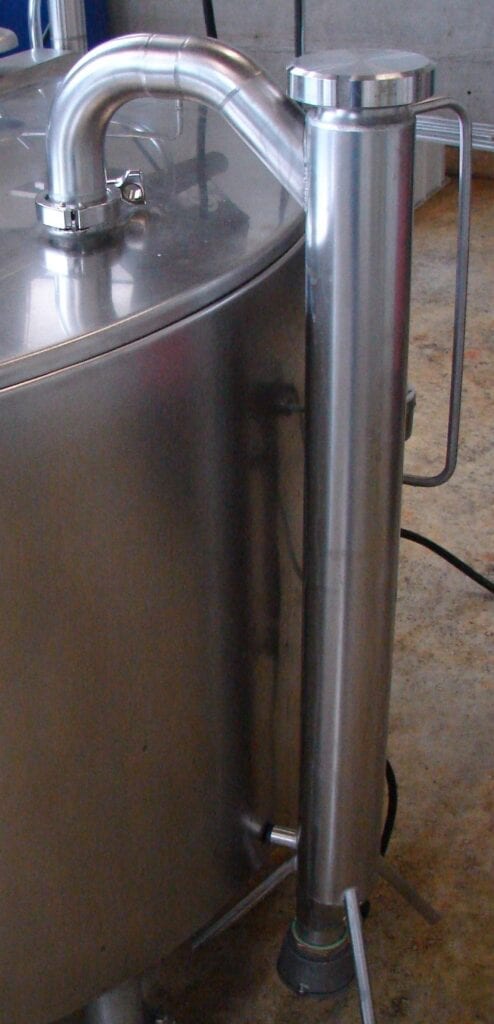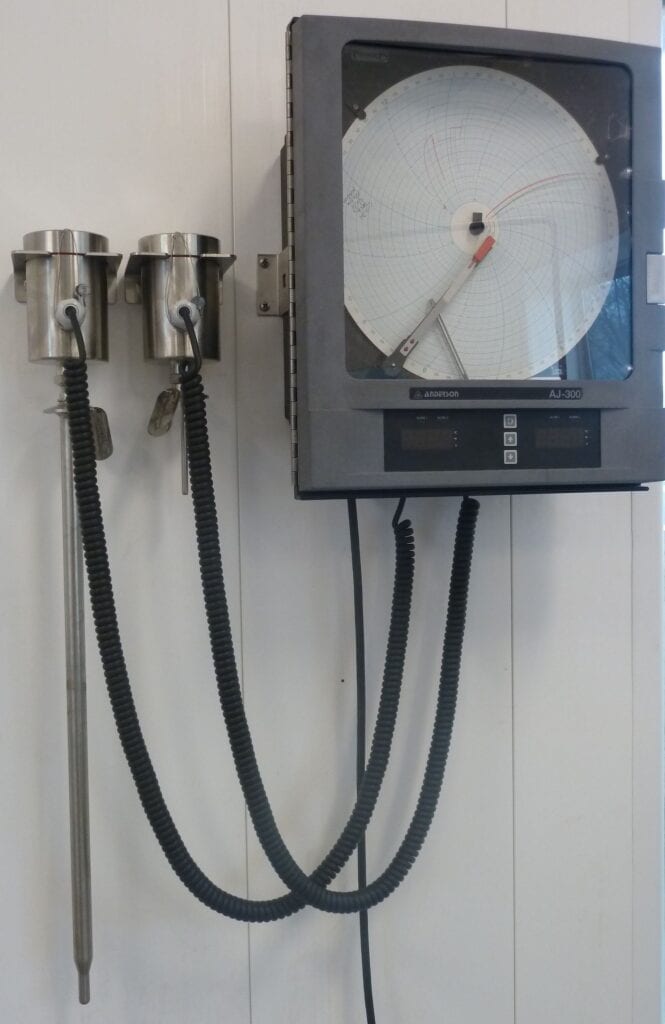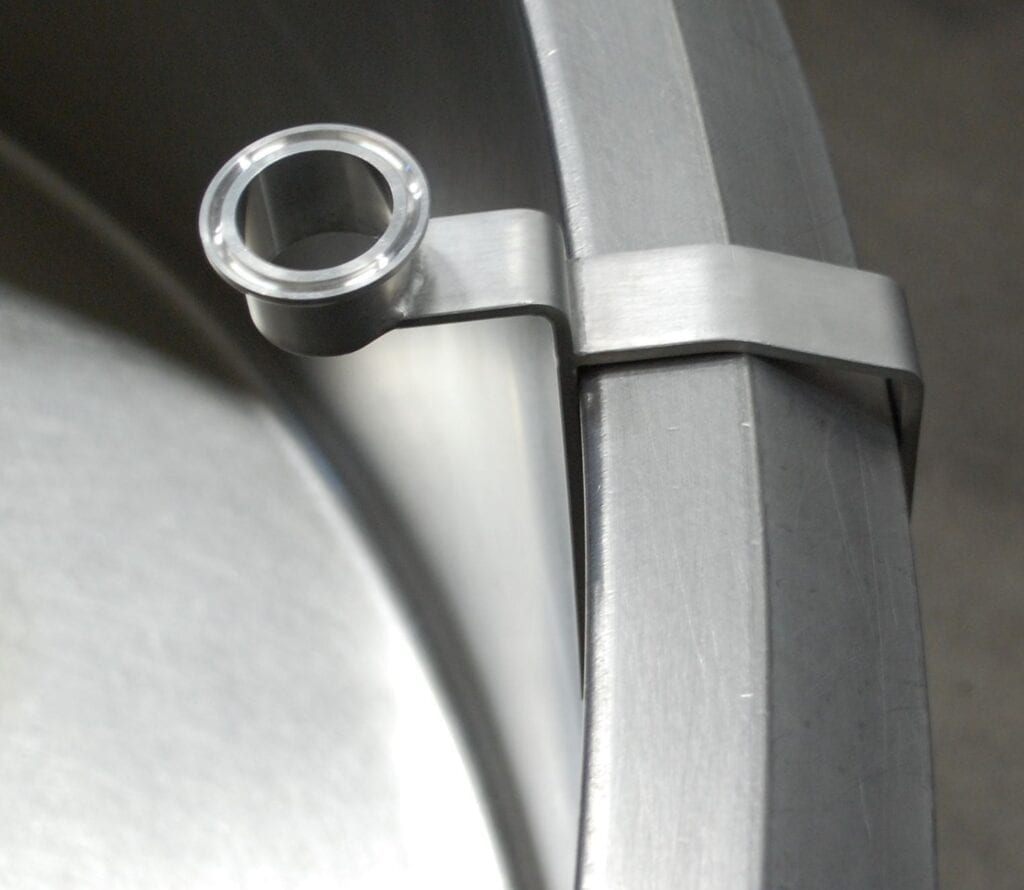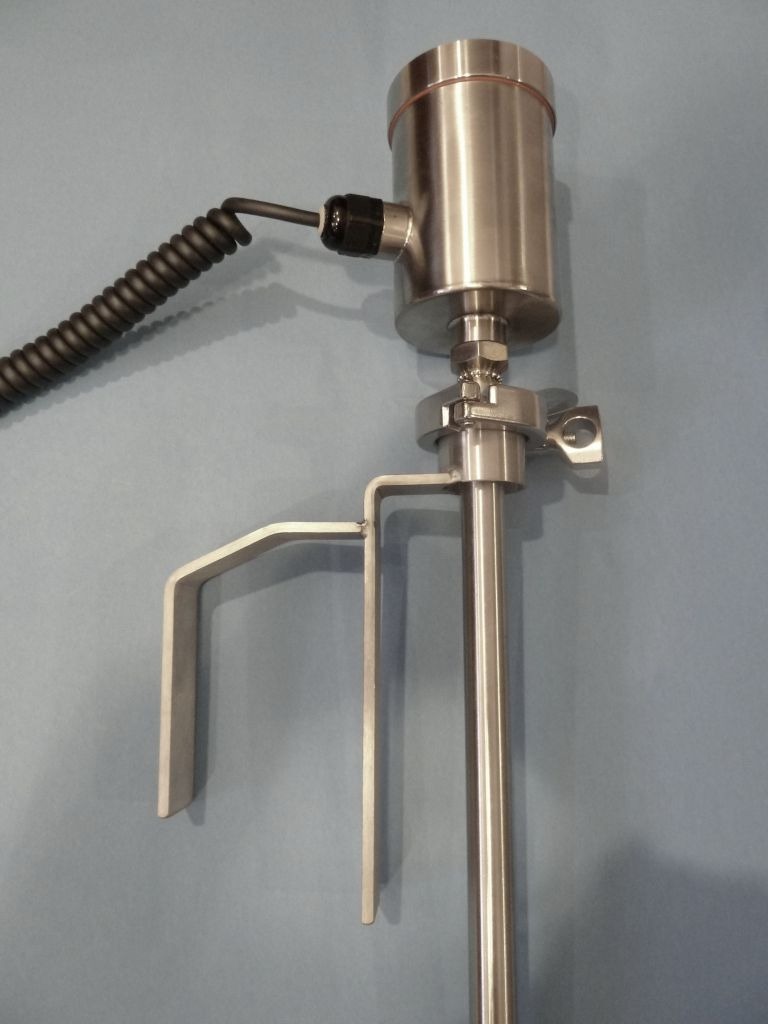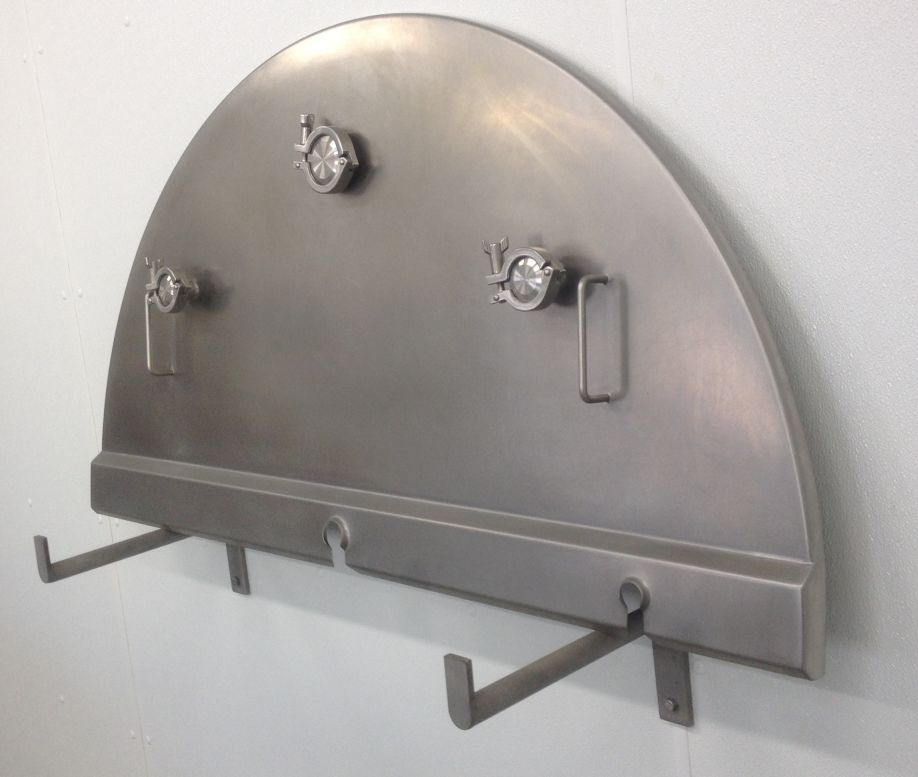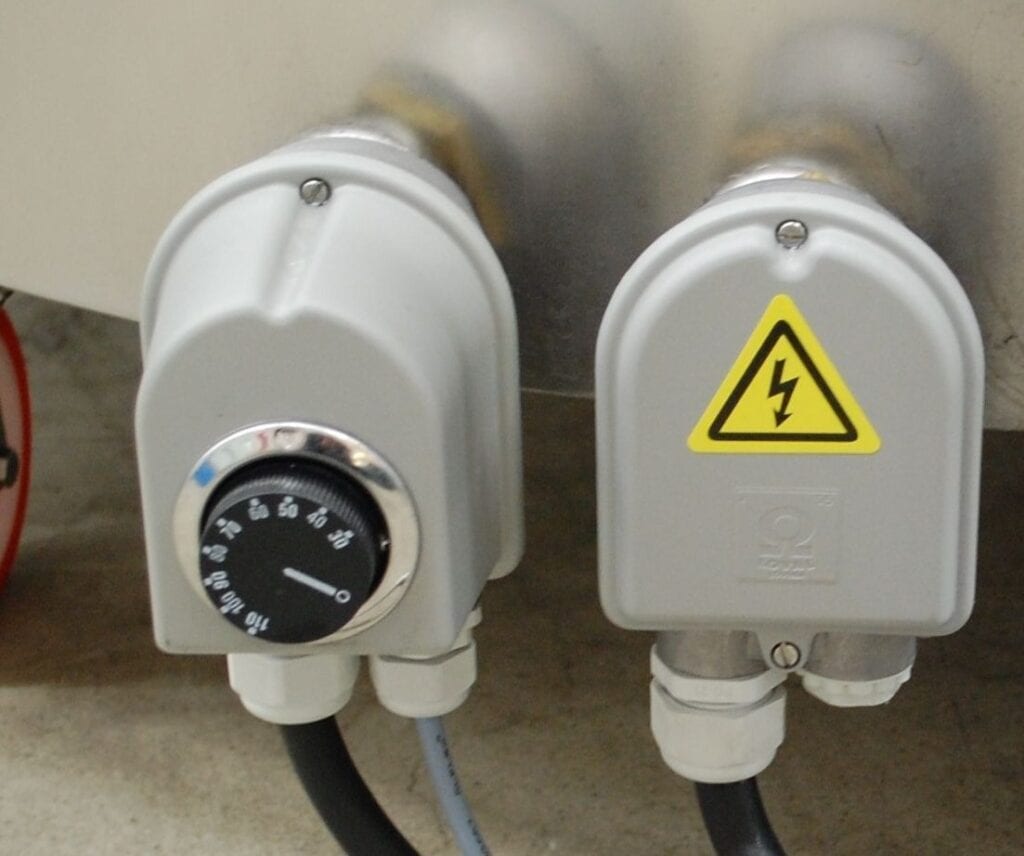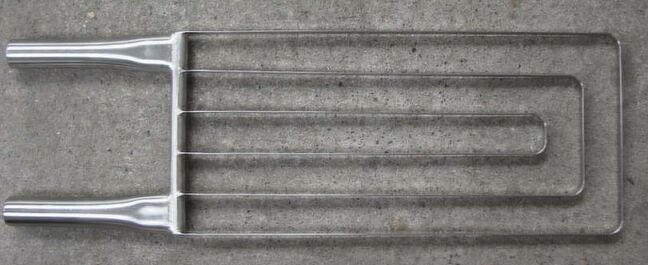 Manual curd cutting knife / for any size of curd!
All our vat pasteurizers can be customized according to the individual specifications of each client.
The standard sizes of our vat pasteurizers are:
100 liter / 26 gallon
132 liter / 35 gallon
200 liter / 52 gallon
300 liter / 79 gallon
400 liter / 105 gallon
500 liter / 132 gallon
600 liter / 158 gallon
700 liter / 185 gallon
800 liter / 211 gallon
900 liter / 238 gallon
1,000 liter / 264 gallon
1,200 liter / 317 gallon
1,500 liter / 396 gallon
1,750 liter / 462 gallon
2,000 liter / 528 gallon
2,271 liter / 600 gallon
2,500 liter / 660 gallon
3,028 liter / 800 gallon