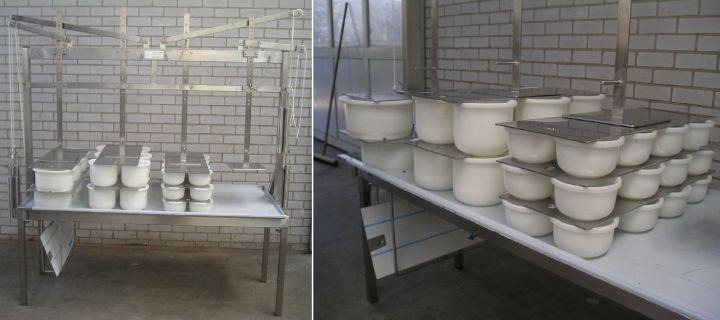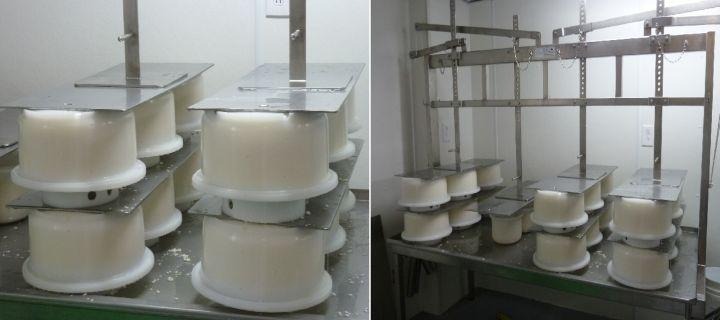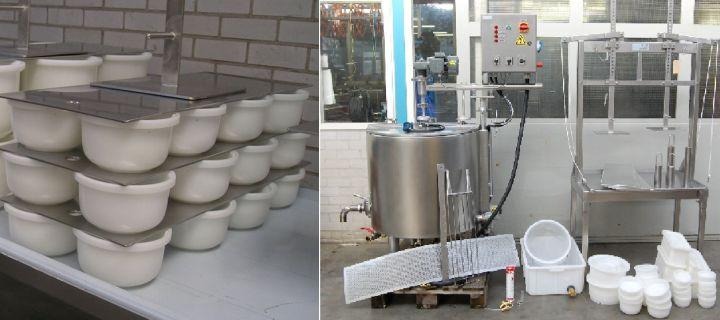 Capacity 2-6 stamps
The mechanical cheese press is a less expensive alternative for the pneumatic cheese press.
The capacity of the cheese press is determined by the number of pressing stamps and the size of molds to be pressed.
The pressure can be adjusted by stainless steel weights through a system of level arms and cords.
The cheese press is entirely made of stainless steel and mounted on stainless steel adjustable legs.
A whey collection plate with drain is placed on top of the table.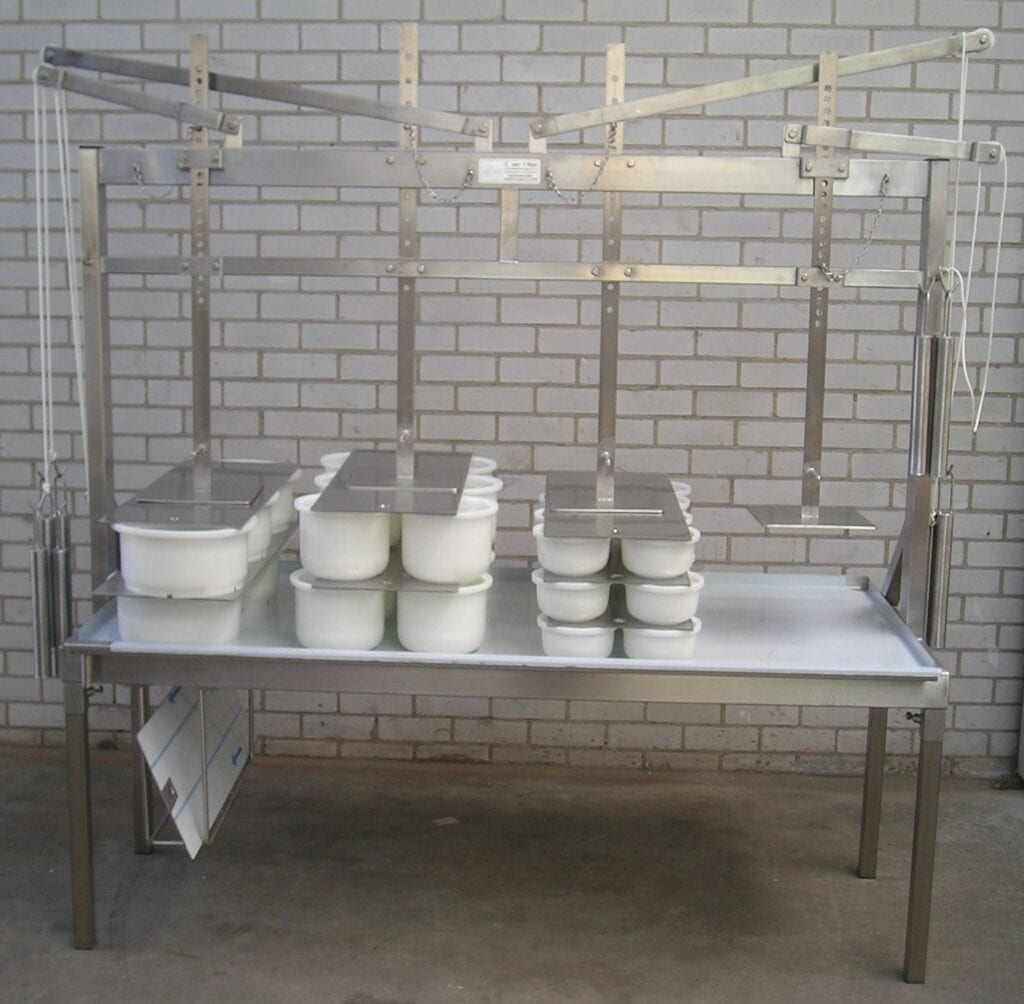 4 stamps mechanical cheese press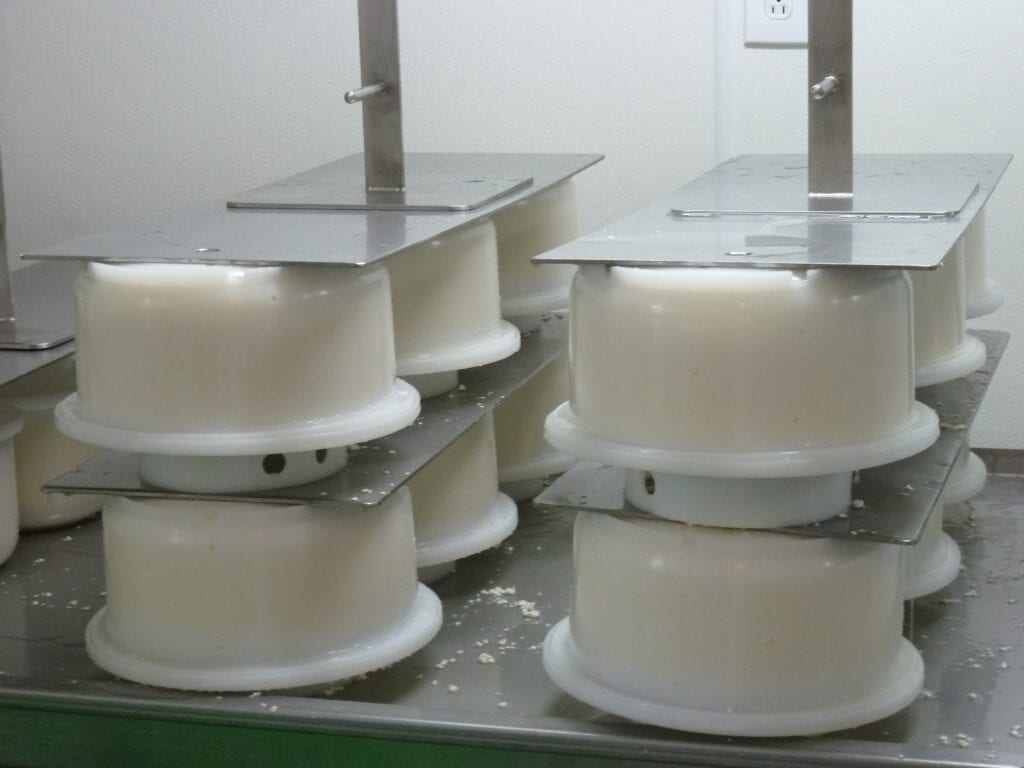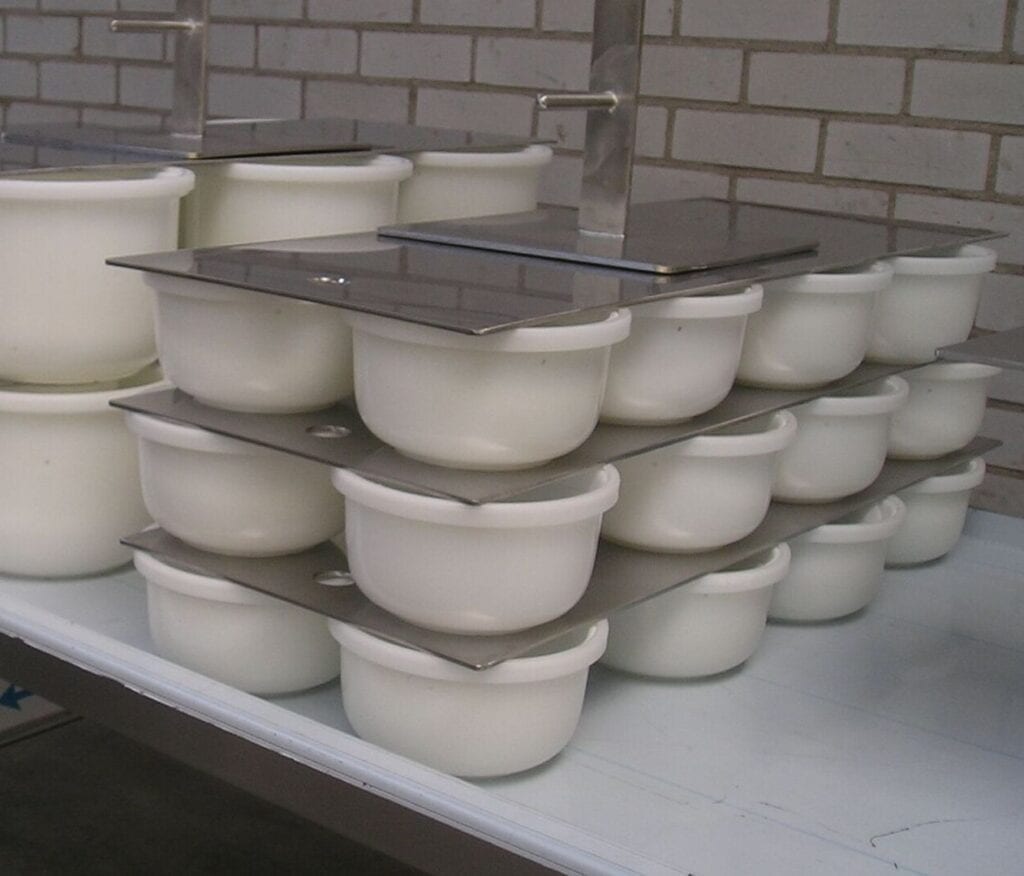 Stainless steel or aluminum pressing plates are used between the molds to stack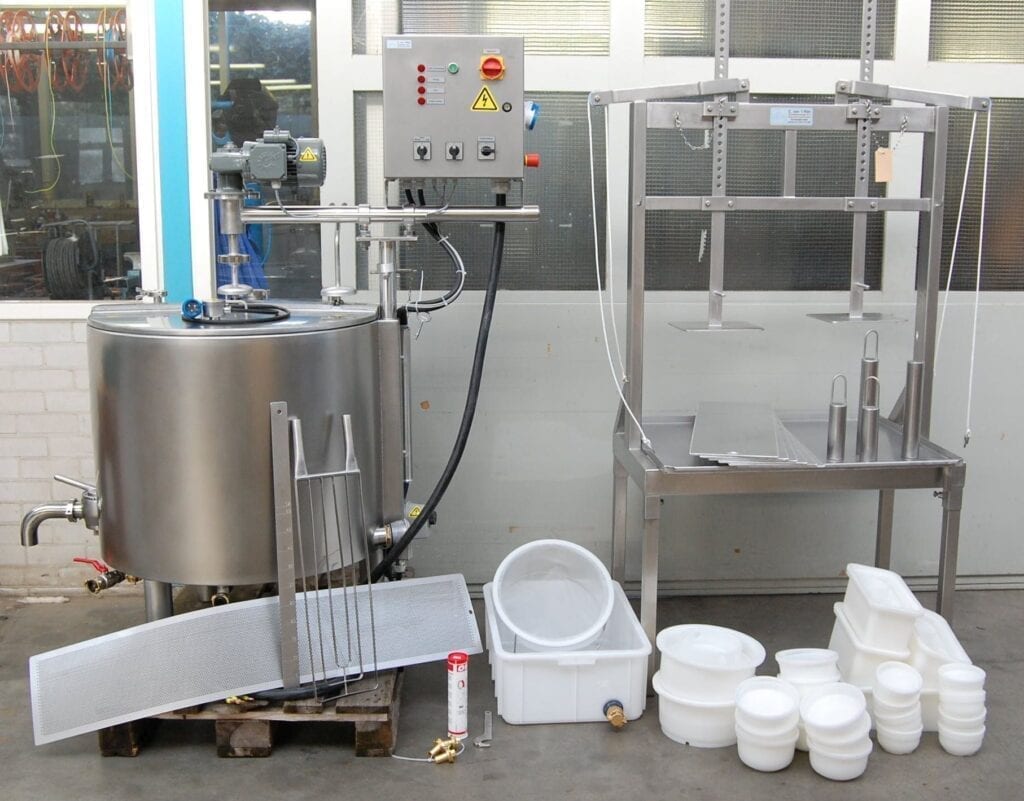 The mechanical cheese press can be delivered as a complete cheese making set