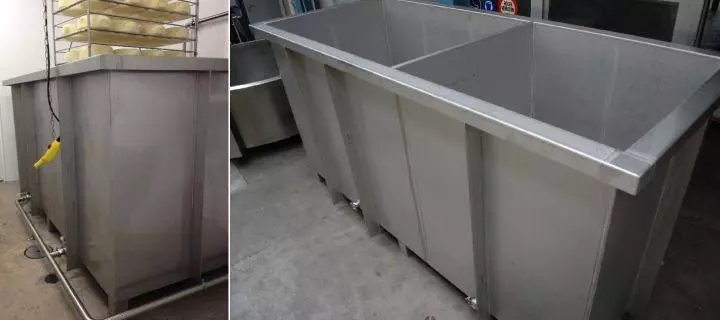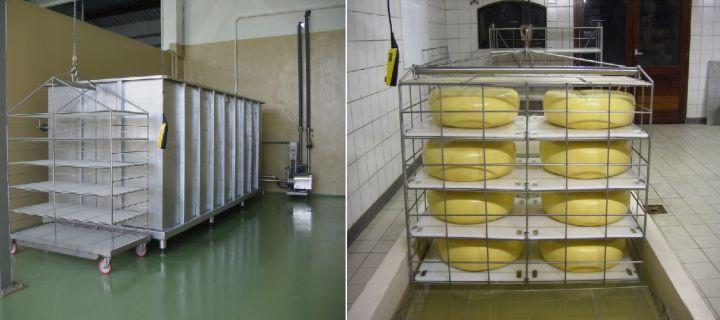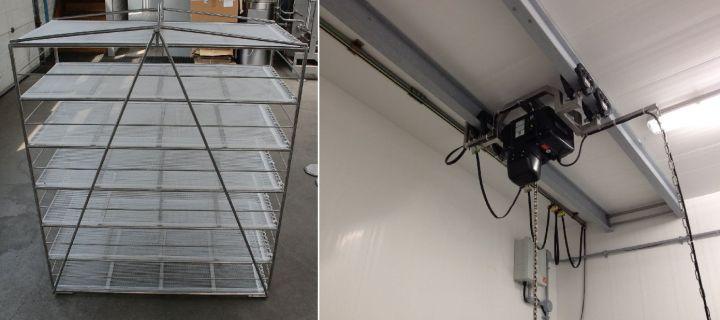 Deep brining systems are designed to brine many cheeses at the same time.
The cheeses are stacked in stainless steel racks and lay on special industrial fabrics to protect the surface of the cheeses. The racks are placed on a cart.
A hoist that moves over 1 or 2 beams picks up the rack with cheeses to be placed in the brine. The brine tub can be made in or above the floor.
A high quality stainless steel (AISI 3.16) is used for the manufacturing of the brining devices.
The size of the brining system is adjusted to the capacity of the cheese production.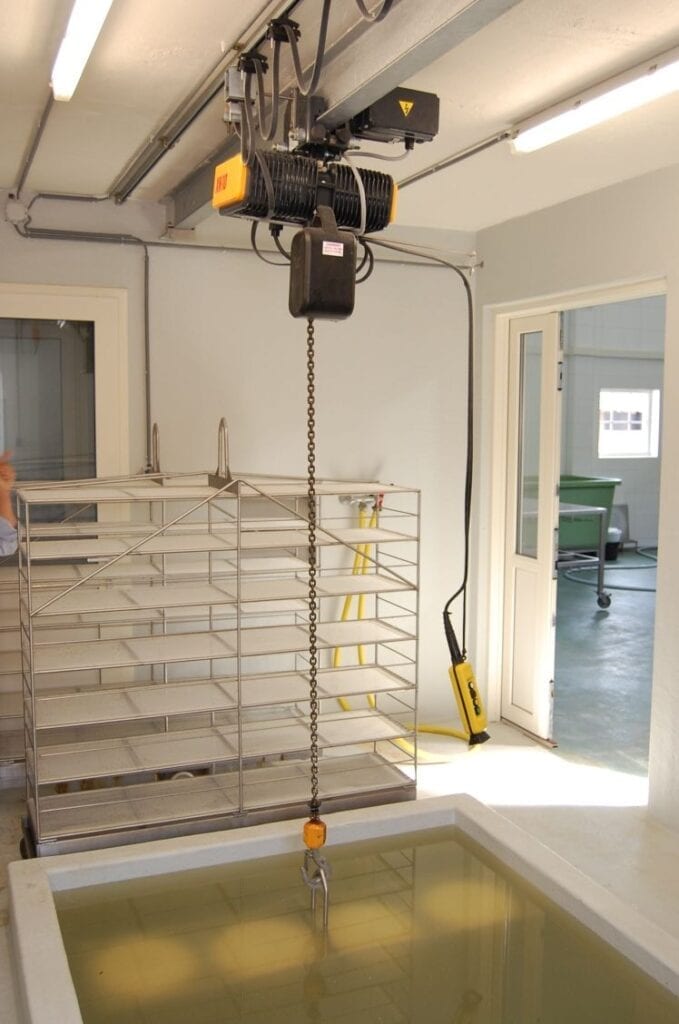 Cheese rack in the brine / Floor built-in system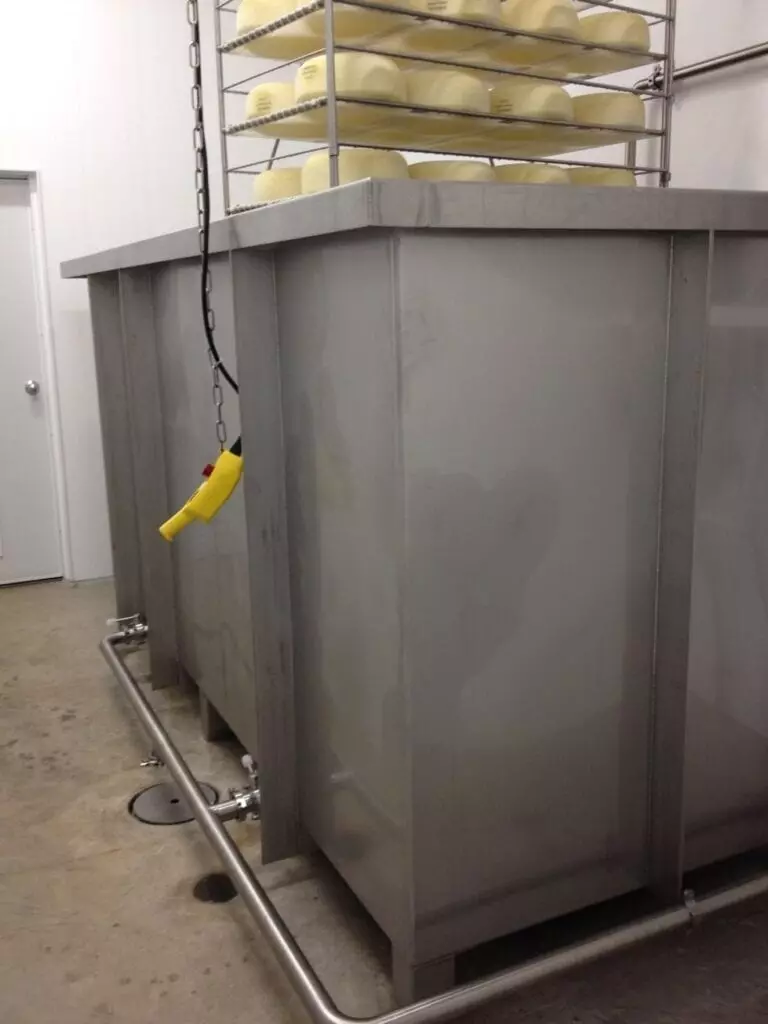 Above floor brining system with filtering and cooling system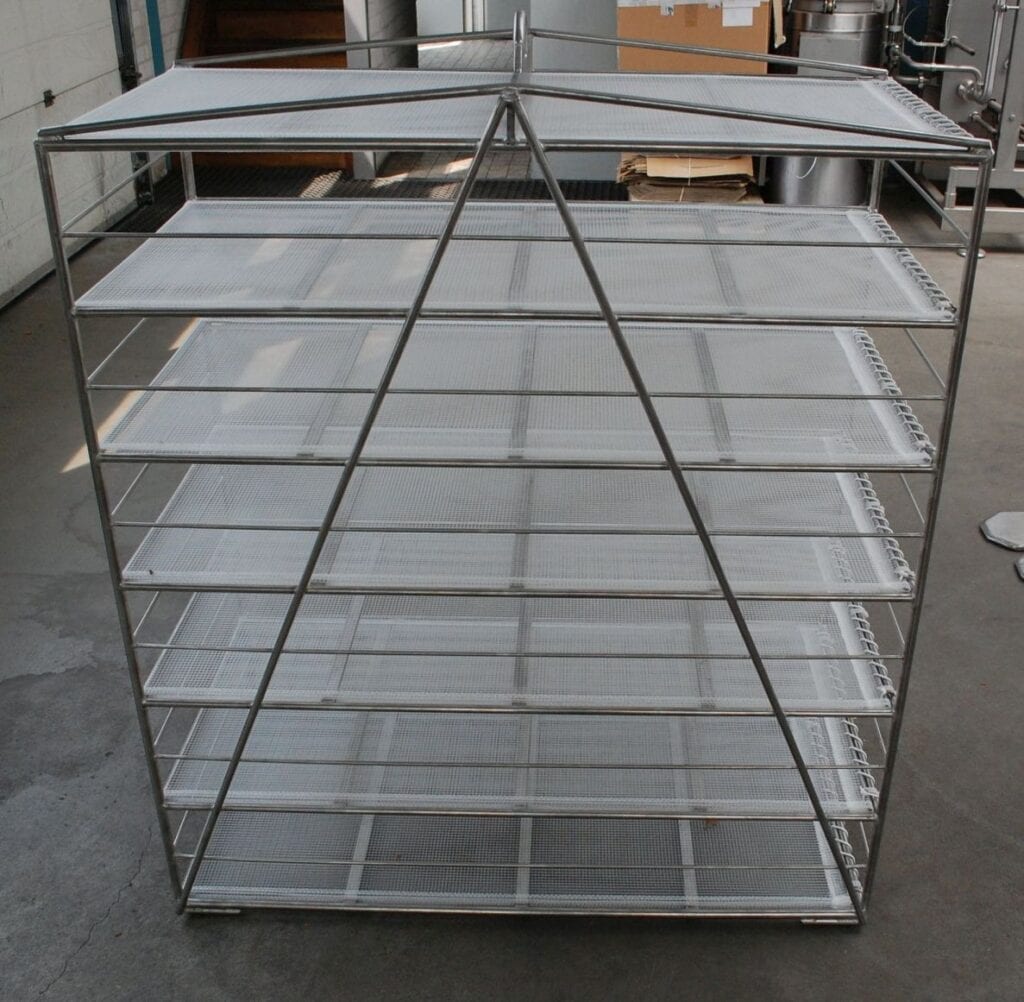 Brine rack with double layer of high quality industrial fabrics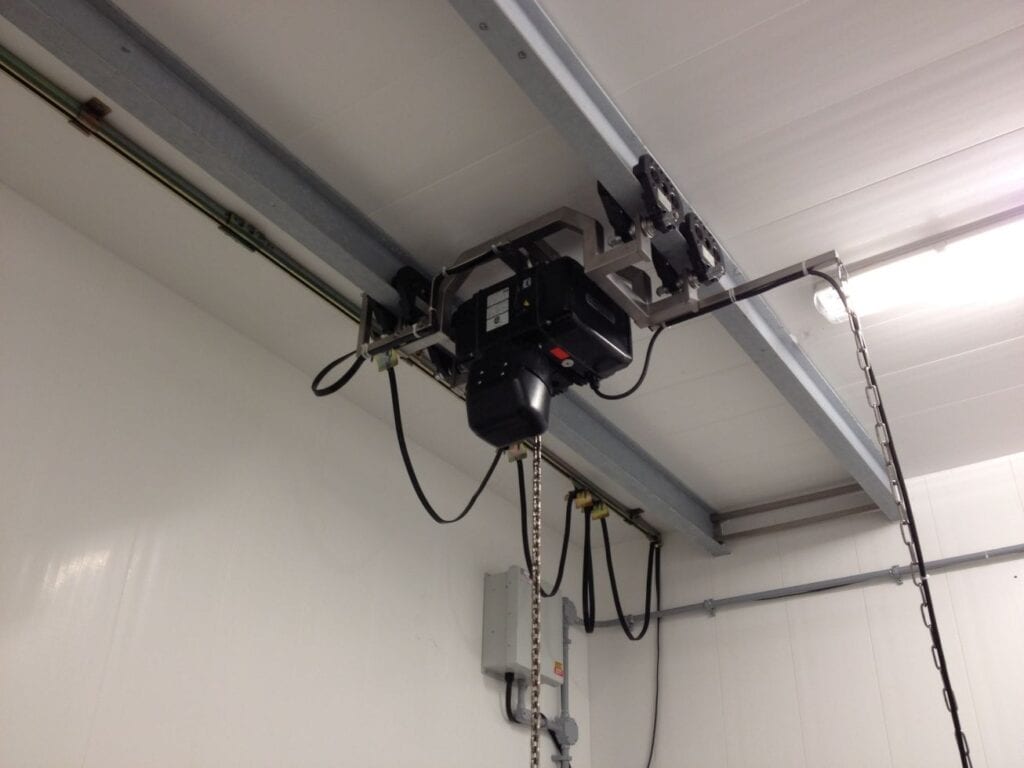 Hoist system runs on 2 beams

The hoist has a special protective coating and stainless steel chain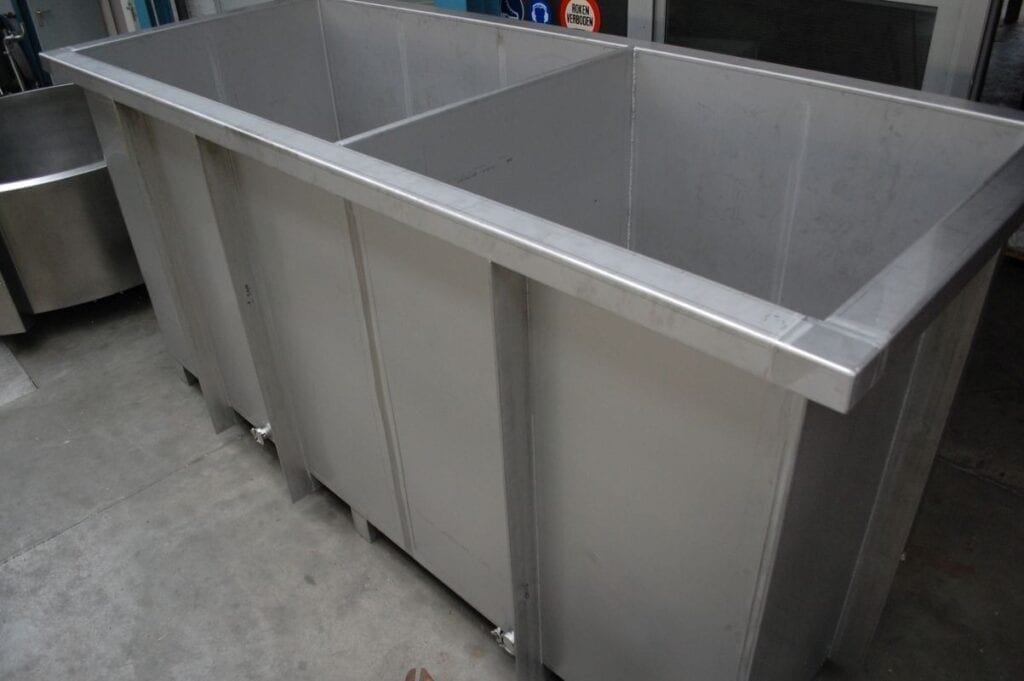 2 compartment brine system / to separate different kind of cheeses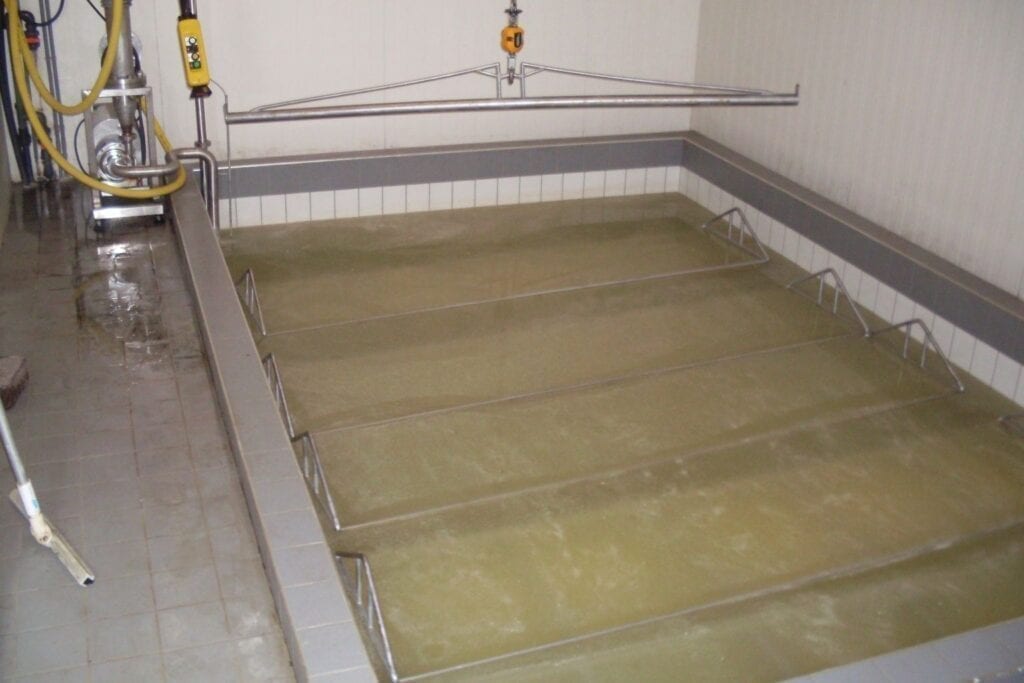 Built-in floor system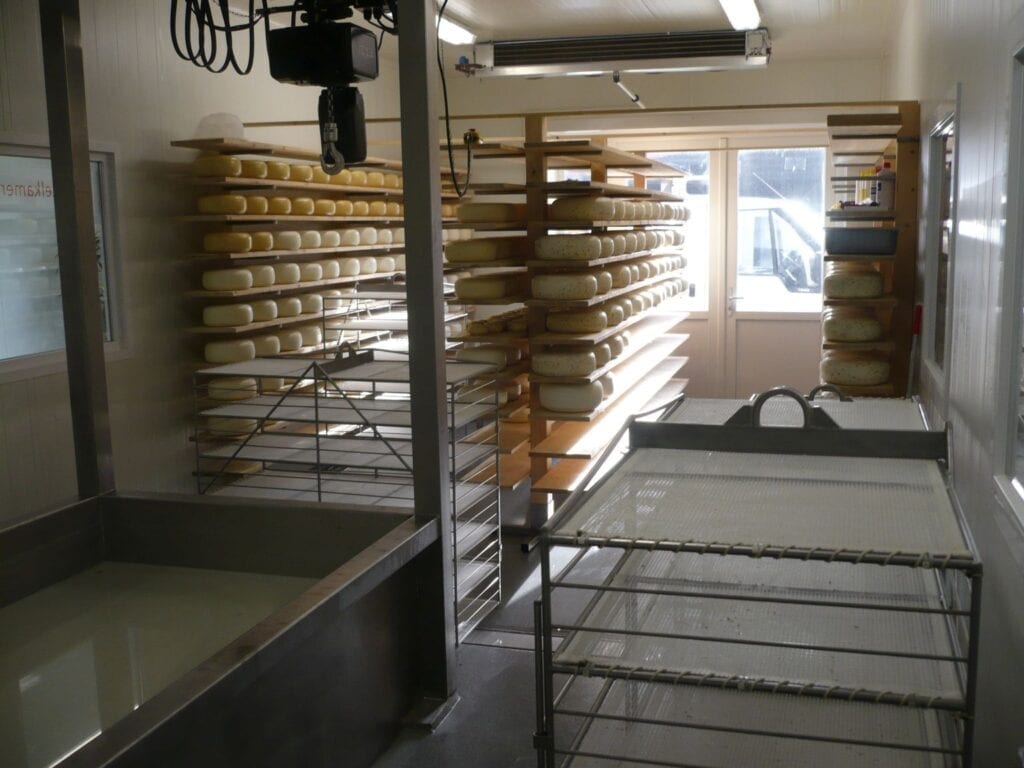 A set-up in a small area