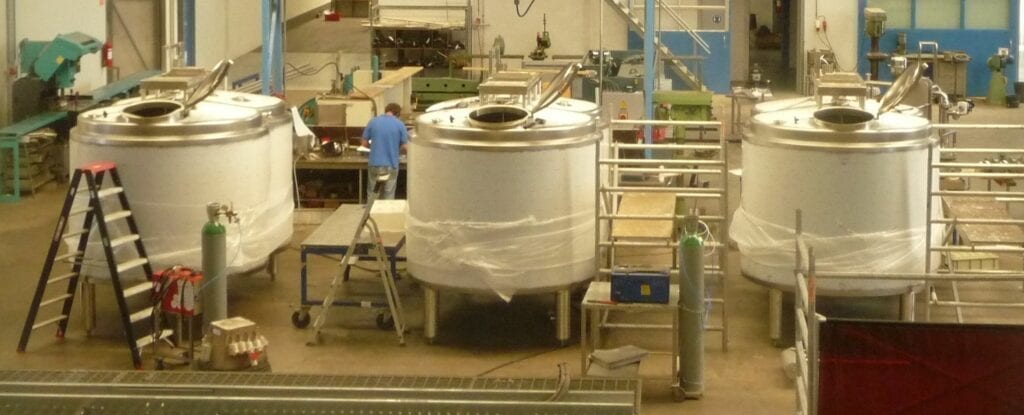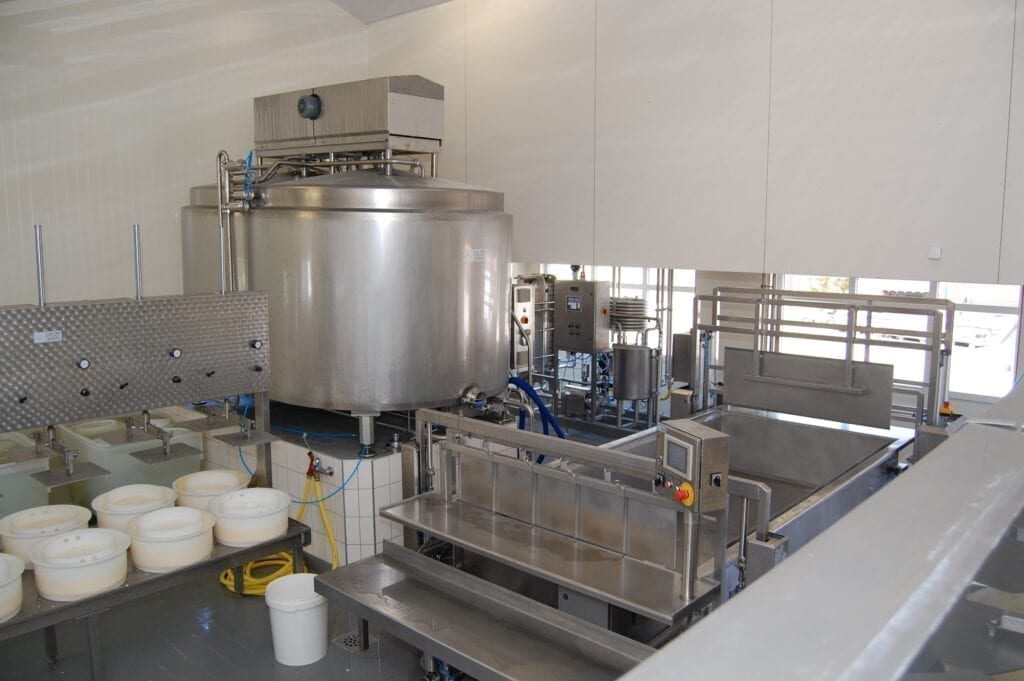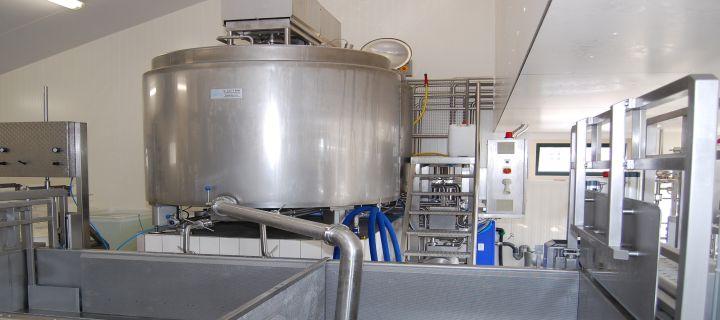 Sizes from 528 to 2,641 gallons / 2,000 to 10,000 liters
All our cheese vats are made of triple stainless steel walls with insulated jackets. The vat is automatically controlled through a PLC (Programmable Logic Controller) and a color touch screen. The operator can check what part of the program is running and see which components are active or inactive.
Up to 10 cheese making programs can be pre-programmed by the operator.
The process data can be printed or provided to a spread-sheet on a computer. This automatic cheese vat is often used in combination with an automatic drainage/finishing table.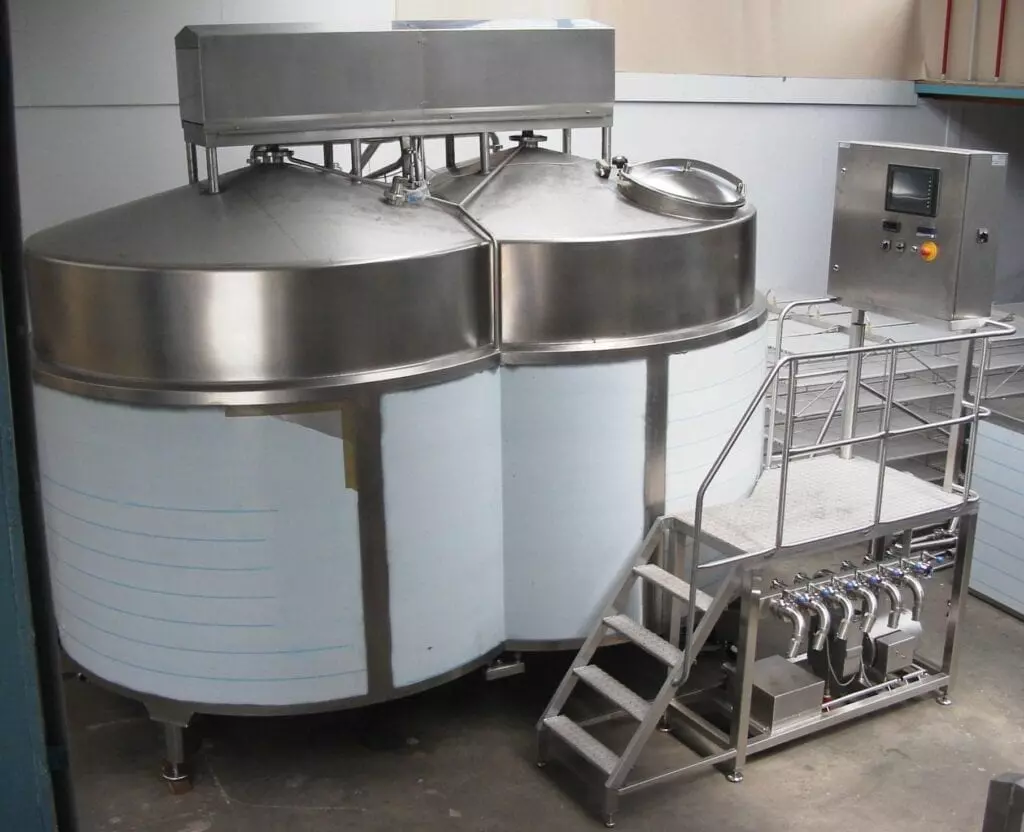 Advantages and Features:
-Compact build
– Automatic process control / constant quality control
– Labor reduction
– Hygienic production through closed process
– Easy programming and control through color touch screen
– CIP cleanable
– Automatic whey removal
– Automatic water supply
– Automatic milk measurement
– 10 different pre-programmable recipes
– Printing of process parameters or spread sheet in computer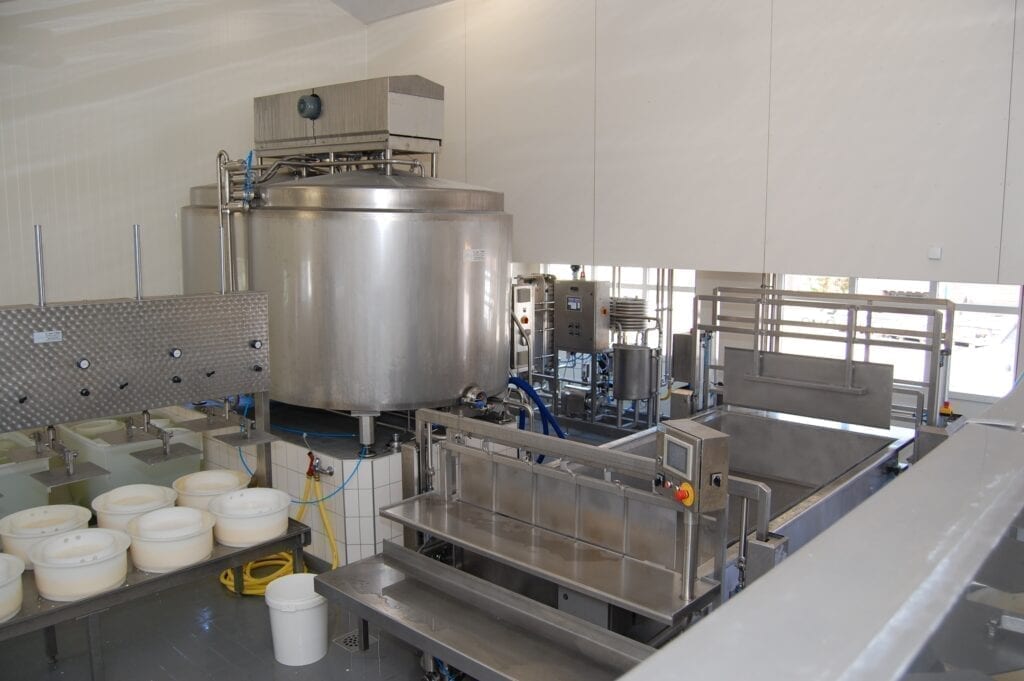 Closed cheese vat with automatic drainage / finishing table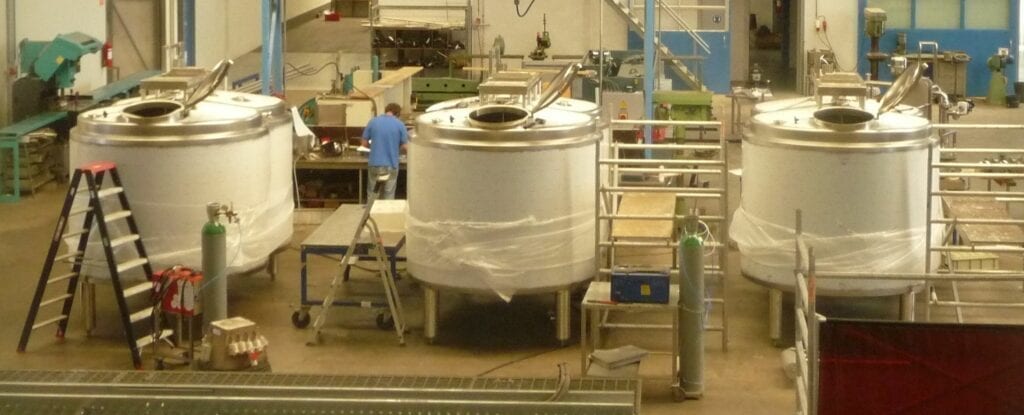 Production of 3 closed cheese vats